As you might already know, I am Stefanie. I'm a 24-year-old Information Design student based in Graz and I'm passionate about playing video games.
When I was 21, I started rea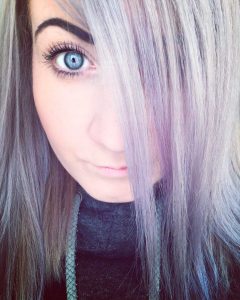 lizing my dream at the University of Applied Sciences in Graz. I chose the Information Design study program because I've always been a very creative person and I loved creating different content, for example, print media like business cards, posters and all that stuff. During three amazing and exciting years there, my dreams and I changed. I discovered the world of media design, I started editing videos and creating content for the internet. In 2017, let's say NOW, I finally found a way to turn my passion into my job. I always try to find a way to do what I love and I always find a way! For me, money is not the most important thing, it is more important to me to love what I am doing.
To put it in a nutshell: I found the perfect way to combine my design knowledge and creative side with my passion for playing video games -> at the stark esports agency I can share my passion with all my collegues and work as a media designer.